Armory this week made generally available a continuous delivery-as-a-service (CDaaS) offering that promises to make it simpler for a much wider range of organizations to programmatically deploy applications.
The Armory Continuous Deployment-as-a-Service platform has been available in beta since March. It differs from Armory's existing open source Spinnaker continuous delivery (CD) platform in that it is based on a proprietary declarative platform that is designed to integrate with third-party continuous integration platforms.
Armory CEO Jim Douglas said the goal is to meet organizations that have invested in CI where they are versus requiring them to rip and replace their entire DevOps platform. The company is still committed to providing a curated instance of Spinnaker, but it's become apparent there are many organizations that want to experience the benefits of a more opinionated CD platform that is more accessible via a cloud service, he added.
The Armory Continuous Deployment-as-a-Service offering applies many of the best practices that have emerged for the Spinnaker CD platform without requiring organizations to have a dedicated team in place to just manage the CD platform, noted Douglas. IT teams can start using the service to deploy applications in less than 30 minutes, he noted.
The first edition of Armory Continuous Deployment-as-a-Service is optimized for deploying microservices-based applications on Kubernetes clusters, but Armory will soon extend the reach of the service to platforms running monolithic applications, said Douglas. The company also plans to make available an on-premises edition, he added.
In either scenario, IT teams will be able to engage in everything from canary testing of deployments to automatic rollbacks in the event an application fails, said Douglas.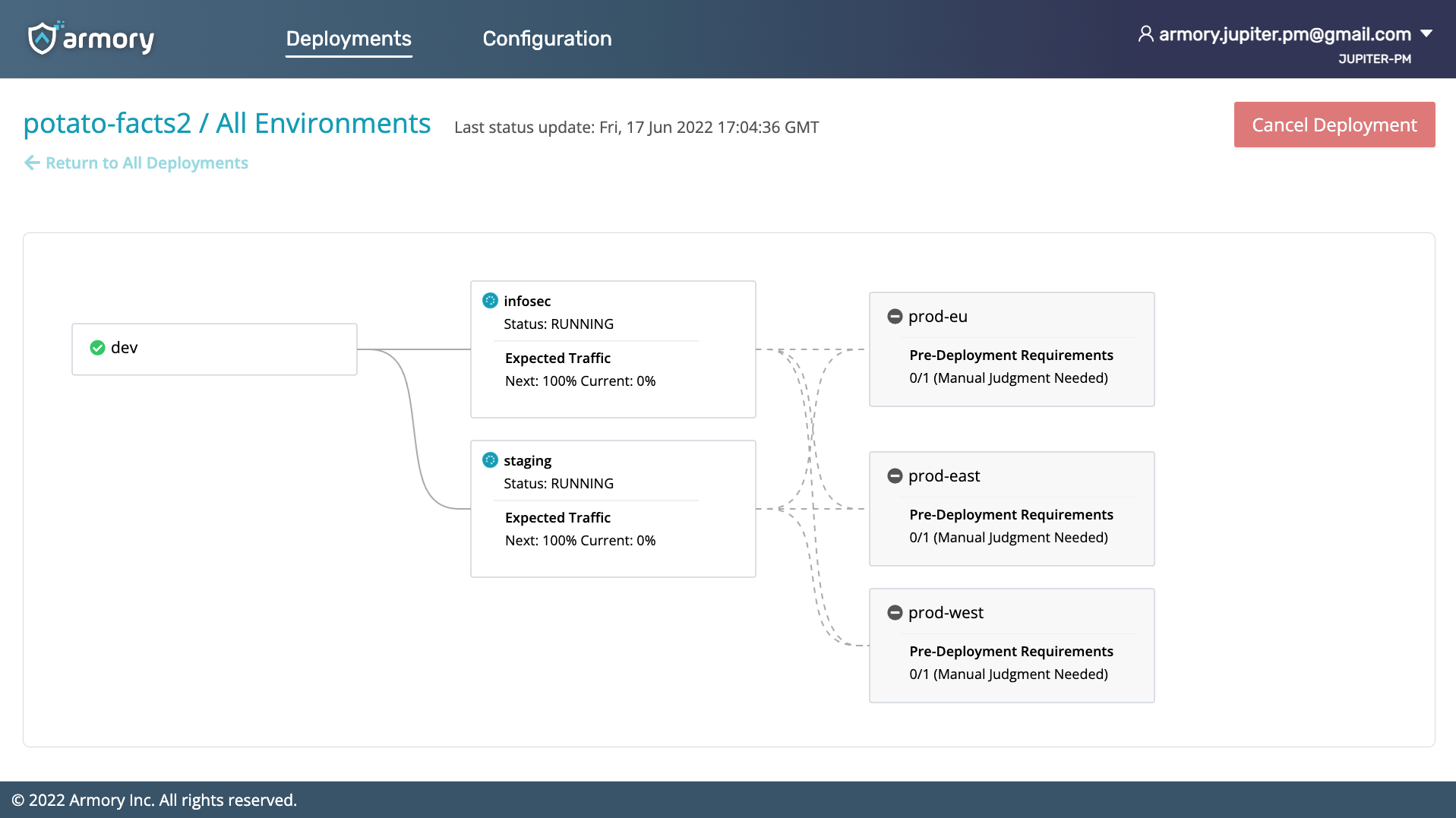 The number of organizations that routinely make use of a CD platform is still relatively small. Historically, each platform used to run applications has been unique, so automating delivery has been problematic. CI platforms, in some cases, have been extended using custom scripts to automate application delivery, but those efforts don't typically scale across an extended enterprise.
Douglas said that as more IT teams start to build and deploy microservices-based applications, it's only a matter of time before CD becomes a more distinct IT discipline. The challenge is enabling IT organizations to achieve that goal without necessarily having to hire a small army of site reliability engineers (SREs). There will still be plenty of DevOps teams that will prefer to deploy Spinnaker, but Douglas said there will also be plenty of instances where a less complex approach to CD will suffice.
It's hard to say whether there might soon be varying levels of DevOps platform services that organizations might invoke depending on the complexity of the project and their own internal cultural preferences. However, as the pace of application development continues to accelerate, the need to automate CD will become a more pressing issue. There may be many ways to achieve that goal, but if history is any indication, the path of least resistance is likely to be via the cloud.