Broadcom Inc. today added a dedicated value stream management (VSM) application to its portfolio of DevOps offerings as part of an effort to make it simpler to prioritize software development initiatives.
Serge Lucio, vice president and general manager for the enterprise software division of Broadcom, said that while the company has previously provided VSM capabilities within its tools this addition to its ValueOps portfolio marks the first time Broadcom is making available a complete VSM application.
The offering is unique because it combines the IT investment capabilities found in the Clarity project management software provided by Broadcom with the Rally platform for managing agile software development processes, added Lucio.
In comparison, other VSM offerings don't provide the same level of depth in terms of connecting software development projects to actual financial costs, noted Lucio. The Broadcom platform, for example, in addition to surfacing dependencies between software projects and potential developer capacity issues, also enables IT organizations to forecast the impact changes to funding will have on software development projects, said Lucio.
In fact, Lucio noted that tracking code as it is developed is relatively easy. Surfacing the financial implications of software development projects requires an additional level of analytics not found in rival VSM offerings, he said.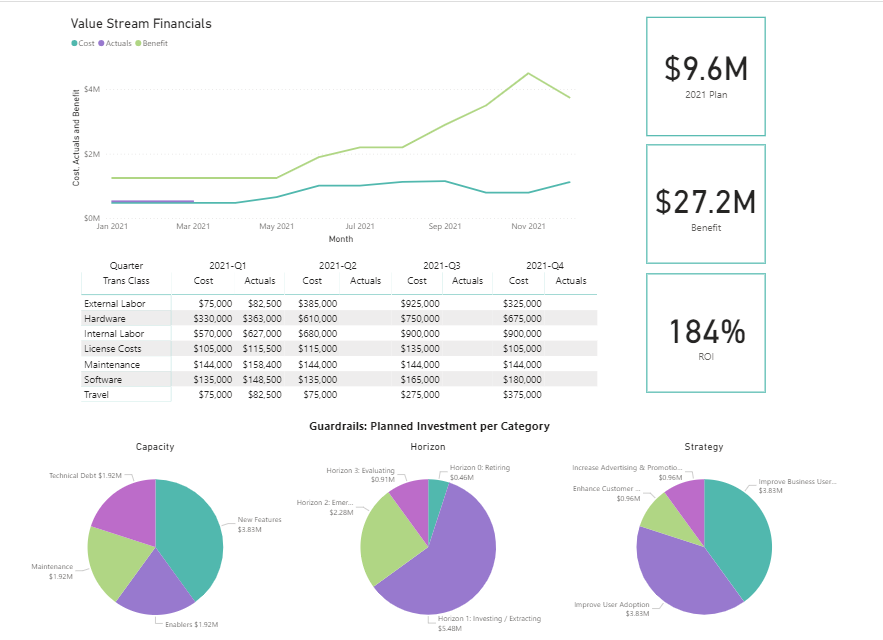 VSM, as a concept, traces its roots to lean manufacturing methods, which called for each step of a manufacturing process to be continuously measured. As software development has evolved from being a craft to a process that is automated as much as possible using DevOps best practices, an appreciation for the value of monitoring the impact of missed software development deadlines on the business is growing as organizations realize how dependent they now are on software to achieve business goals. A VSM platform aggregates technical metrics gathered from DevOps workflows and then maps them to key performance indicators (KPIs) defined by business leaders. Once those KPIs are defined it then become possible to apply advanced analytics to assess the financial impact changes to software development schedule will have on the business.
In general, Lucio said organizations are evolving their approach to software development as they embrace digital business transformation. Rather than managing individual software development projects in isolation, organizations are now managing software development in much the same way they manage product development. As a result, a collection of related software development projects are now being managed in a way that better aligns to the strategic business initiatives, he said.
It's not clear at what rate organizations are adopting VSM platforms, but as the number of stakeholders in an organization that have a vested interest in software development increase there is a need for tools that enables those individuals to more easily track processes in a way that doesn't depend on them mastering the project management application employed by the software development team.
Regardless of approach, the appreciation of software development in organizations has never been greater. That same increased appreciation, naturally, is creating a level of anxiety among business leaders that need to make decisions that impact the entire organization based on processes that today they often have limited visibility into much less actual understanding.