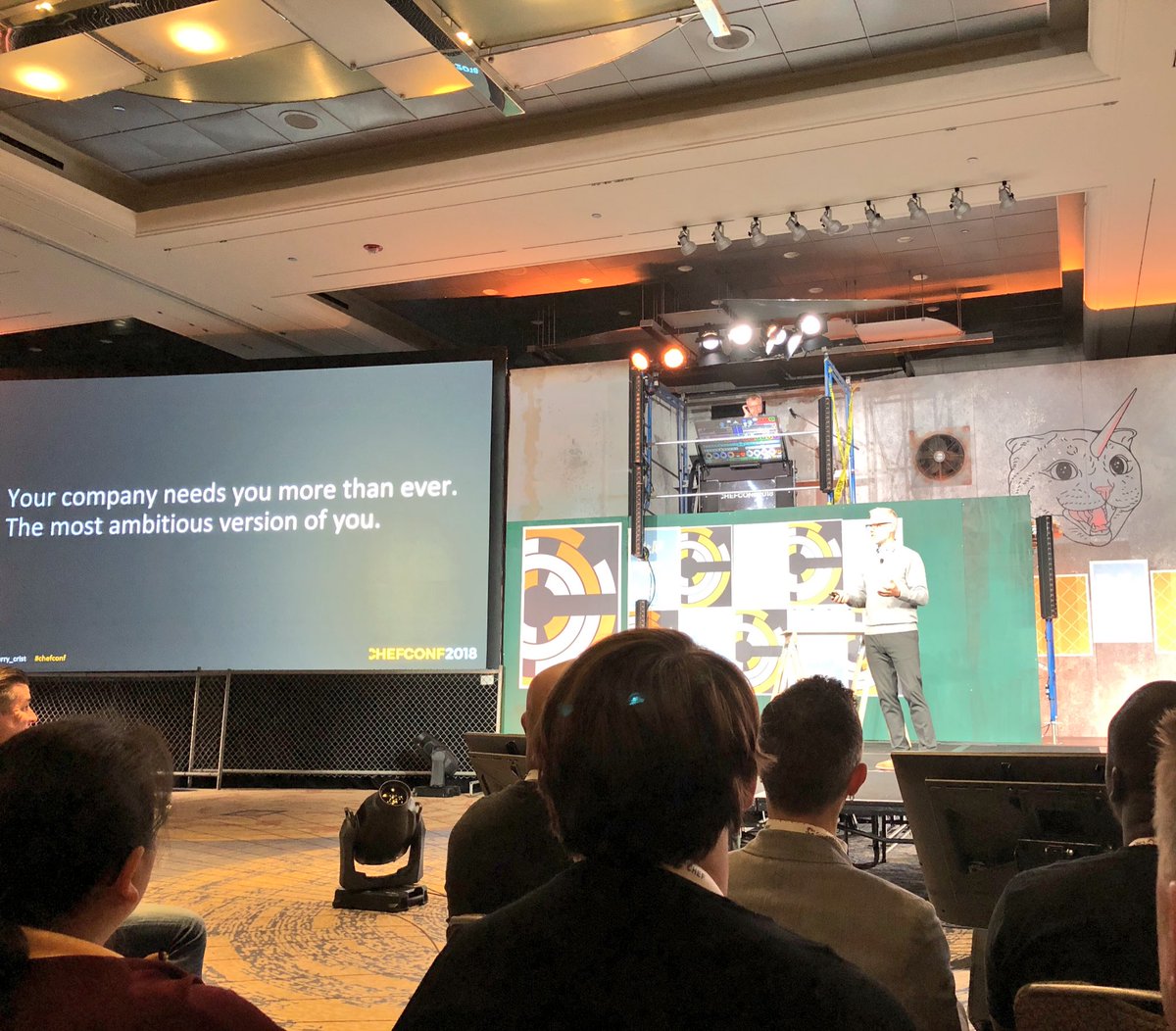 Here I am in Chicagoland for my third ChefConf. I caught the keynotes today with Nathan Harvey, Barry Crist, Adam Jacob, Corie Scobie and more. The big news at this year's event is that Chef is focused on more than just infrastructure and compliance—Chef is bringing automation to apps and the entire software delivery life cycle.
I spoke with Chef CEO Barry Crist about this and he said there is a sea change taking place with software is delivered. Chef has seen this wave coming and, over the last few years, has been retooling its offerings to match this. Today, Chef Automate and Chef Habitat represent the heart of Chef's arsenal in its mission to offer the premier platform to automate the software development, deployment and security life cycle.
I personally have seen this shift over the last few years. I think back to when we launched DevOps.com. Chef was already a popular solution within the DevOps community; however, most people will tell you that they used Chef for configuration management. It was great to be able to make sure that as you spun up new instances in the cloud, your infrastructure was configured exactly as you wanted. By automating and using a Chef-type of solution, you could spin up new instances at-will and their configuration would be exactly the same or exactly as you desired.
At the time, that was pretty cutting-edge. People were writing Chef recipes for all kinds of tasks—again, usually around configuring infrastructure.  With the advent of microservices, containers, Docker and Kubernetes, this type of automated deployment has become commonplace. But the need to automate, especially with security and compliance and app deployment, is perhaps an even bigger mission.
Crist acknowledged these facts during his keynote. In speaking about Habitat, Crist noted that not only did many of Chef's customers not understand the real story behind Habitat, but that half of Chef's own employees didn't, either. One person who did was Julian Dunn, director of product marketing, who I interviewed on DevOps Chats about Habitat when it first launched. Tony Bradley wrote that it could be a game changer back then, as well.
Habitat has come a long way since then and still has a ways to go to grow into its ambitious potential, but it is very functional right now. Chef has several clients here at ChefConf talking about their Habitat deployments and plans. Chef now tags Habitat with Automate Any App Anywhere – Build, Deploy, Manage.
Perhaps further along than Habitat, however, is Chef Automate. In fact, Chef Automate 2.0 was announced ChefConf, and it seems to be an almost complete rewrite of the program, as it is now built on Microsoft Go. Here is Chef's take on Automate 2.0:
Chef Automate has been rebuilt from the ground up to provide performance, scale and advanced analytics required by enterprises using DevOps at scale to meet the demands of post-digital transformation. Chef Automate now provides a single control plane for infrastructure and compliance automation to enable a closed-loop 'detect, correct, automate' process to make infrastructure effortless.
New features include:
Enhanced operational visibility and debugging – New tools and visualizations, including a streaming event feed, trend graphs and a rich query language, help users analyze infrastructure and compliance automation data from a unified dashboard.
Compliance scanning and reporting in any environment – Integration with cloud compliance capabilities of InSpec 2 enhances scanning, which can now be used to evaluate cloud configurations (AWS, Azure, Google Cloud) via APIs for compliance on either an ad-hoc or ongoing basis. Chef Automate 2 also supports scanning of Cisco IOS equipment as a significant start on extending modern compliance capabilities to network devices.
Re-architected for speed and flexibility – A Go-based microservices architecture, with a modern, performant web UI atop a REST API, enables Automate 2 to support tens of thousands of nodes from a single installation. In-place upgrades with automatic data migration from Chef Automate 1 ensure that customers retain all historical information.
Additionally, Chef has released something called Chef Workstation. From the release:
Chef Workstation enables DevOps teams and practitioners to complete ad-hoc DevOps tasks using all of the familiar Chef capabilities, without agents. This provides a simple and effective way to use Chef to complete tasks and then seamlessly scale those tasks through Chef Automate.
Capabilities include:
New standard desktop/laptop experience for Chef – Includes a new 'target mode' for executing Chef recipes or entire cookbooks remotely and Introduces 'chef' command as the single point of entry.
Foundation for a better workstation experience – Bundling all the tooling previously included in the ChefDK provides an improved user experience and cohesion between tools to deliver a seamless experience for any infrastructure automation task.
Finally, new enhancements to Inspec, Chef's compliance and security solution, were announced. Besides security and compliance being built into most everything Chef does, Inspec now sports:
Cloud configuration compliance – Verify AWS and Microsoft Azure policies, with Google Cloud Platform support in beta. More than 10 new AWS resources bring it to CIS Level 1 benchmark completeness.
Improved out-of-the-box experience – More than 30 new resources, including support for Cisco IOS network devices as agentless targets, are built in.
Drastically improved performance – Users now see up to 90 percent performance gains on Windows and 30 percent on Linux/Unix.
I will report more as it comes here in Chicago and ChefConf 2018.