While the precise definition of DevOps is an evolving matter, a simple way to describe it is this: DevOps is a change of mindset toward an agile and inclusive approach to IT. DevOps enables IT professionals to think and work beyond technology silos, thereby deriving meaningful results at a faster rate than with more traditional methodologies.
This involves going outside of our comfort zones and collaborating outside the confines of our own cliques. By working across operational boundaries, DevOps will require an understanding of technical, operational and service aspects of the business. This means the heart of DevOps lies not in technology, methodology nor administration: The heart of DevOps lies in communication, which brings all these together.
DevOps professionals seem to agree. In Incapsula's DevOps Salary Survey conducted in 2015, the California-based cybersecurity firm identified communication skills as one of the highest priorities for DevOps professionals, almost as much as operational skills.
In other words, effective communication across the organization is considered as important as actually building the product, and it is integral to building the product itself. This means when you're in the field of DevOps, a smart investment in communication skills will pay off for both individuals and the team.
Communication Fosters Teamwork
There usually exists a disjoint between technical and non-technical departments, particularly in technology companies. Engineers, for example, might be fascinated by an elegant piece of code, an algorithm that automatically governs a process or an infrastructure that does exactly what it's supposed to do. But to the rest of the organization, those things take place purely in the background and work best when they aren't noticed at all.
Tech people take pride in the technology, while operations people take pride in business results. The two often find themselves at odds due to a lack of communication about what is really needed, and how to get there. Successful communication in DevOps focuses on finding common ground and working toward achieving this.
For communication to be effective, the emphasis should be on the user of your message. You'll need to have a deeper understanding of where they're coming from. No amount of expertise matters if you can't convey it properly. You can't gain any growth or value for your career or organization if there is always a unidirectional disconnect.
Bottom line is, you need to correctly identify your intended recipients and find a common ground to better engage.
You Can Increase Your Value as a DevOps Pro
Trust is an essential component of teamwork, which is also important in the development life cycle and in decision-making processes. Being a communicator enables you to better establish trust among your colleagues—something that, unfortunately, is lacking in many IT project life cycles.
This is why pure technologists don't necessarily make good DevOps professionals—an observation highlighted by the Incapsula survey, which shows that a mix of general and technical skills are essential for a successful DevOps career. In fact, general skills are usually more important in securing higher-paying jobs in this field. These include understanding business operations, developing communication skills and remaining flexible and open to change. In addition, the rising trend in outsourcing DevOps pros across a global talent pool means your communication skills have to transcend languages and contexts.
A good DevOps professional knows that value is not just about the technology, but rather about the product. Even the best technologies in the world are just abstract concepts until you translate them into a product people can actually use and enjoy. Thus, going beyond technical capabilities, you will need to know how to collaborate to transform technologies into useful and marketable products.
You Can Advance Your Career Faster
Chatting up the project managers, glad-handing the operational staff and picking the brains of departmental leaders may not come naturally to pure technologists. However, for DevOps professionals increasingly engaged in conversations across the enterprise, knowing the language unique to the organizational culture—verbal and nonverbal—can make all the difference in terms of career advancement.
Such organizational language can be considered as its own kind of coding. This facilitates everything from a working knowledge of financial reporting, to the listening skills needed to understand the technology goals meaningful to each business unit. It's also how unwritten rules about business priorities or hierarchies are communicated.
After all, the career survey cites at least 26 job descriptions among DevOps professionals, including project manager and operations manager, among others. This means you don't necessarily have to get stuck in one position or job description. In an organization that fosters the DevOps culture, your value goes well beyond your technical capabilities, but rather the focus is more on organizational skills.
The Takeaway
Since DevOps involves cross-functional teams instead of compartmentalized departments, everyone will need to be more involved in business operations, product development and support. Being an effective communicator is at the heart of all this, and it can spell the difference between success and failure in a DevOps environment.
It's easy to think that there is little more to learn in terms of communication, especially if your DevOps integration is already mature and your team is functioning optimally. However, your investment in becoming a better DevOps communicator begins with learning the language and culture of the organization. This also includes a continuous reassessment of skills and the ability to build connections from each and every encounter with colleagues, partners and other stakeholders.
About the Author / Laureen Fagan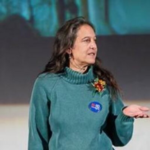 A senior PR counsel and thought leader, Laureen Fagan has 15 years experience as a media and PR professional, which includes her stint at CBS and Fox broadcast affiliates in the United States, and in print and wire-service newsrooms in Chicago, Washington D.C., and Jerusalem. Laureen received her MSJ from Northwestern University's Medill School of Journalism, and completed additional graduate study at University of Notre Dame in Theology / Hebrew Bible that includes French, Arabic and Hebrew study. In addition to tech and business, Laureen creates informed content and deep analysis on international affairs, health care, culture and religion.