Like the buzz-phrase: "cloud" or "big data", DevOps is the new flavour of the month within the IT industry.   You've probably heard of it by now – but many CIOs and heads of IT have not got to grips with what it is and are therefore reluctant to let developers take ownership and run their own operations.
A recent survey found that 23 per cent of respondents were not familiar with the term DevOps, and another 17 per cent thought it was all hype. DevOps is a method for improving the performance of the entire IT group.  It is aimed at creating a better set of joined up IT outcomes for the business.  As a methodology, DevOps allows all IT functions and activities, from cradle to grave, to be integrated into a seamless whole.  It is an IT engineering philosophy and discipline that sees each part of the IT activity and value chain as being important to the delivery of IT products and services.
So why is it important?  Well, DevOps is about culture, organisation, people, processes and tools. It helps directly address the historic silos that have existed between 'development' and 'operations'.   It also deals with the unhelpful and counter-productive behaviours that exist within different parts of the IT organisation that interfere with the smooth running of IT and impedes the delivery of high quality and cost-efficient products and services to the business.
DevOps provides a model for a more efficient and effective IT group; one that delivers more business value for less IT cost.  By changing the way that different parts of the overall IT group operate together as a unified whole, DevOps improves the eventual outcomes for the business by making the 'business of IT' more efficient and more effective: "Better IT means better business".  Well-implemented DevOps initiatives will deliver rewards in terms of IT efficiency and quality improvements.
Whilst it can be a difficult sell to the business, the commercial benefits of a DevOps methodology applied to the 'business of IT' can bring significant improvements in productivity, consistency, flexibility and stability and must be championed by the CIO in order to get business buy in.
As promising as the DevOps movement is, especially for global organisations, some clear lessons have already emerged. Understanding these in advance could be the difference between success and failure for your DevOps initiative, and ultimately, your entire IT strategy.  The alignment and collaboration of development and operations is key to a successful DevOps programme.  Both groups must strive to achieve business agility through enabling change whilst preserving the stability of the existing IT infrastructure.
To achieve this the CIO must foster an environment where there is no longer two groups with opposing interests but one team that is pulling in the same direction and a culture where the individuals are cogniscent of each other's responsibilities.
Get this right, and it will undoubtedly lead to better business.
---
About the Author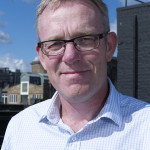 Paul Greer is Chief Software Architect at RedPixie. Paul works alongside the product and services teams to ensure products are high quality and enterprise ready. Paul also maintains a close relationship with RedPixie's client base to ensure software services are delivered to a professional standard and exceed expectations. Prior to co-founding RedPixie, Paul spent 14 years in the financial services sector, holding technical leadership roles in business application development, innovation and architecture.