I had a great few days out in San Francisco at the 3rd annual DevOps Enterprise Summit produced by IT Revolution and Gene Kim. Once again Electric Cloud was back as the founding sponsor. Beyond that there were a host of other sponsors. But the real stars of the show are the many speakers from organizations the world over who relay their own DevOps Transformation stories.
I had a chance to sit down the Gene Kim and Derek Langone, CEO of Xebia Labs to talk a little bit about what makes DOES so special:
Another great thing about DOES is that at this point many of the speakers have been coming back year after year. So while we hear about new companies on their DevOps transformation, we also check in and see where others have progressed since last year. I told someone it is like a new season on a Netflix series and after waiting a year, we can binge and catch up on what we missed.
Another thing I spoke to Derek and Gene about is that not all DevOps transformations are successful. In fact some fail. From a learning perspective we can learn more from the failures than we do from the successes. You can hear what Gene and Derek have to say on this as well.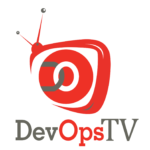 This video is one of the 25 that are up on our YouTube channel, DevOpsTV from DOES San Francisco 2016. There are another 25 or so videos that will be posted in the next few days as well. This should give you a good idea of what happened at DOES this year.
Also while on DevOpsTV, you should check out DOES videos from San Francisco 2015, London 2016 and almost 300 videos on DevOps in total!