Reporting from Interop NY where DevOps has made it presence felt. There are a number of DevOps related sessions over the course of the conference this week. I wanted to highlight 4 that I am looking forward to:
The DevOps Pay Raise: Quantifying Your Value to Move Up the Ladder by Dustin Whittle, AppDynamics
Location:  Room E08, Level 1
Date:  Thursday, October 2
Time:  2:45pm-3:45pm
The official blurb for this session is: DevOps, when done right, usually goes unnoticed. It's only when something breaks that all eyes turn to IT. If your boss only sees you when the app is down, however, that's not really doing your career any favors. In this session we'll talk about how to prove your value to the organization by looking at the positive side: that is, how much money you've saved your company. We'll take a look at how you can use tools like Chef, Puppet, Sensu and Logstash to quantify your value to your company. After this session, you'll be able to walk into a meeting with your boss ready to talk about your value to the company (and to ask for a raise).
I spoke to Dustin who occasionally writes for DevOps.com about this session. Beyond getting a raise for your hard work, the session is about how you show the value of DevOps to your organization. Of course if you try to implement some DevOps type of processes and behavior and something goes wrong, it is easy to blame, but how do you show the benefit.  No one notices when things are running right. How do you build on success to expand the rollout of DevOps to the rest of your organization?  I have seen Dustin speak on this topic before and I am sure it will be an interesting session.
DevOps Gold: What the Olympics Teaches Us About Agile Development and Release by Dave Roberts, Sr. Director Solutions Marketing, Cloud, DevOps, and Data Center Automation, BMC Software
Location:  Room E15, Level 1
Date:  Thursday, October 2
Time:  4:30pm-4:50pm
The official blurb for this session is: At the recent winter Olympics in Sochi, Russia, we saw athletes from all over the world striving for excellence. Some turned in the best performance of their lives and came home with a gold medal. Others, some favorites, struggled and saw their dreams slip away. In this session, we'll see how DevOps done right is a lot like the Olympics. If you set reasonable goals, train hard, and execute well, you'll reach DevOps Gold, too. But if you take your releases for granted, you may end up with failure. This session is for developers and operations personnel working toward implementing a DevOps process. You'll learn best practices for achieving DevOps success and how to best implement them in your own company.
I spoke with Dave on this one as well. I love the idea of comparing DevOps to athletes training for the gold.  Dave will talk about that there is no magic with DevOps success. It takes careful planning, reasonable goals and lots of preparation. You don't just walk strap on skis and think you are a downhill Olympic champion. There is more to competing and winning than just showing up.
Dave is an accomplished speaker and this is a great topic. It should be a very interesting session. Note that this is part of the Cloud Connect Day 2 sessions and there are some other great sessions throughout the day there.
The next two already took place by the time you read this (thanks to my laptop crashing and this not being published earlier). They are both by Lori Macvittie, another DevOps.com contributor.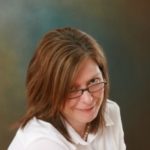 Achieving Operational Excellence Through DevOps by Lori Macvittie, Principal Technical Evangelist, F5 Networks
Location:  Room E16, Level 1
Date:  Tuesday, September 30
Time:  9:00am-12:00pm
This is actually a day long workshop by a number of people with Lori kicking things off early and then chairing a panel at 10:45:
Panel: What Does DevOps do for the Network?
DevOps is to application deployment as SDN is to networking. They're both ultimately about achieving operational excellence to improve time to market, reduce risks and costs associated with operational overhead. DevOps tends to focus on scripting and APIs as a means to achieve operational excellence, so how does that fit with the move to bring automation and orchestration to the network? We'll explore questions that are on everyone's minds such as: Do you have to have a soft network to take advantage of DevOps? Will network engineers need to become developers?
Interop Debate: Learn SDN vs. Traditional Certifications: What's Better for Your Career? by Lori Macvittie, Principal Technical Evangelist, F5 Networks
Location:  Room E13, Level 1
Date:  Wednesday, October 1
Time:  2:45pm-3:45pm
This is another panel discussing: The networking industry views the CCIE certification as one of the most difficult and desirable titles to obtain. Many CCIEs enjoy extraordinary career opportunities as well as financial gain as a direct benefit of passing the notorious lab exam. Recently, the relevance of the CCIE certification has come into question by those who see a different future for networking. The big idea is this: if networking is headed in an automated, software-defined direction, is the CCIE still relevant? Or should networkers who want to be at the top of the industry differentiate themselves by learning the emerging tools and techniques of the SDN revolution? Our all-CCIE panel (including a former CCIE program manager) & CCIE moderator will discuss.
This panel will discuss what it the future of the CCIE certification in an age of SDN. With software eating the world and networks, is hardware relevant even anymore?  Should be great discussion and promises some fireworks!