SolarWinds announced this week it is extending its portfolio of DevOps tools with the acquisition of VividCortex, a provider of tools for monitoring a wide range of databases that is delivered as a set of software-as-a-service (SaaS) applications.
Company president and CEO Kevin Thompson said the acquisition of VividCortex adds a database monitoring platform capable of monitoring so-called cloud-native databases such as MySQL, PostgreSQL, Amazon Aurora, MongoDB and Redis, complementing the company's existing tools for monitoring databases to support legacy applications.
In addition, Thompson noted the VividCortex tools are highly extensible; support for a new database can be added within 90 days.
VividCortex claims to have nearly 300 customers today, including Etsy, GitHub, SendGrid, DraftKings and Yelp. SolarWinds, meanwhile, boasts more than 300,000 customers.
Thompson said the number of databases organizations need to monitor is increasing as open source alternatives gain ground on proprietary databases. The result is a hybrid computing environment that requires tools to manage centrally since it's not practical to try and master each set of monitoring tools provided for each database platform, added Thompson.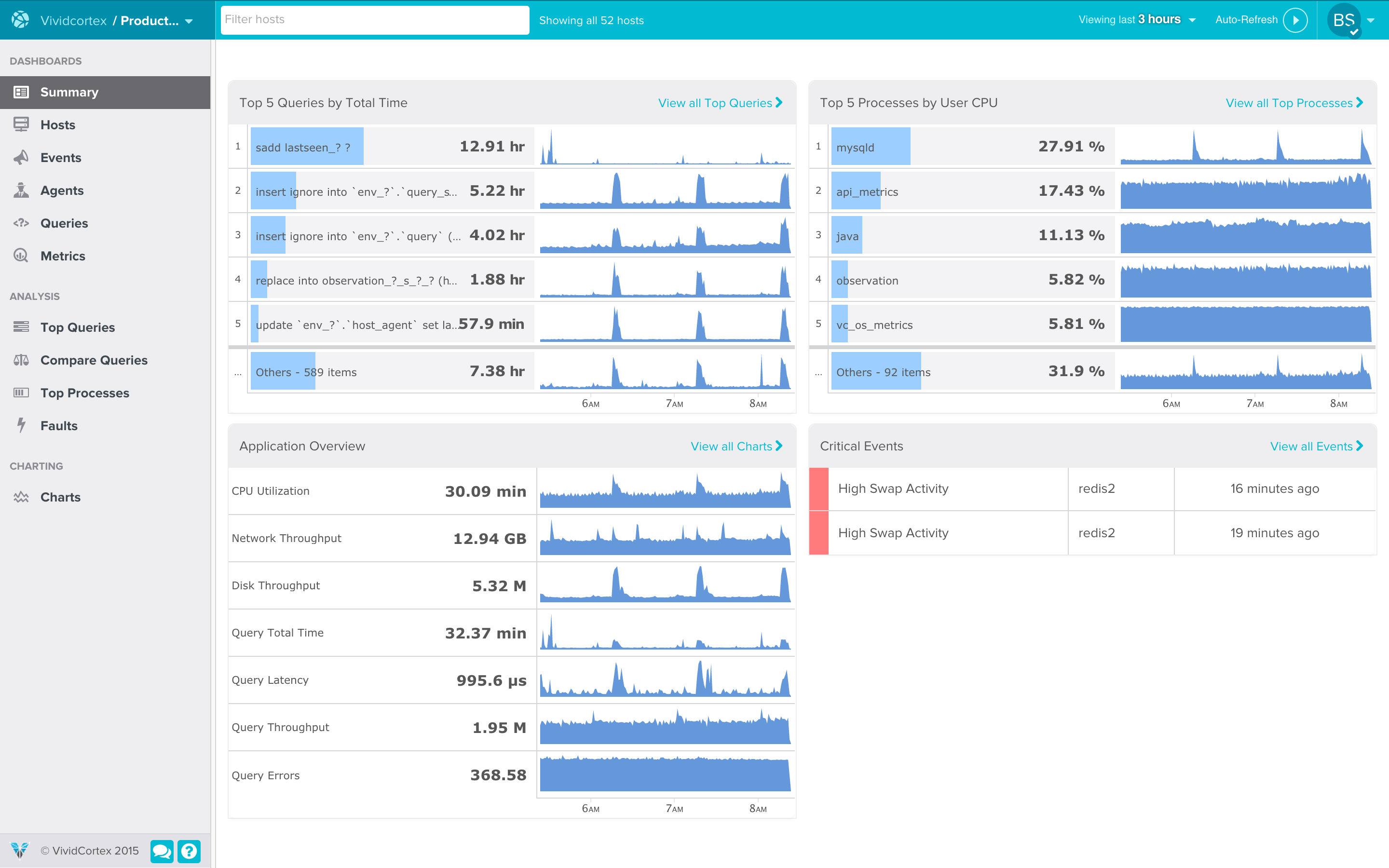 IT organizations also want to be able to compare and contrast the cost of deploying workloads on databases running in different environments, he added. Many IT organizations have already discovered that the cost of deploying certain types of workloads on public clouds is more expensive than anticipated.
Thompson said it's not really feasible to observe an application without being able to monitor the underlying database on which that application depends. In this respect, VividCortex adds a critical capability for DevOps teams, he said. SolarWinds intends to integrate VividCortex with a growing portfolio of DevOps tools that already includes a range of application performance management (APM) and infrastructure management tools. As is always the case, Thompson said IT organizations should also expect SolarWinds to drive the cost of employing database monitoring tools lower.
As IT continues to evolve Thompson said SolarWinds believes many more organizations will embrace best DevOps practices. Much of that effort will involve retraining existing staff, because there are not enough college graduates to fill a rapidly expanding skills gap within IT organizations.
It's not clear to what degree lowering the cost of tools will accelerate the transition DevOps. Many organizations already rely on open source tools. However, the total cost of setting up and maintaining those tools often winds up being higher than a SaaS platform. In addition, all the upgrades to the SaaS platform are handled by the provider of the service.
In many cases, developers wind up embracing open source tools to lower the cost of building an application, which the IT operations team then manages using commercial tools once that application is deployed in a production environment. In some cases, however, open source tools embraced by developers also end up being employed in the production environment. In either case, IT organizations now have more tools to choose from than ever.