SonicWall has added a line of multi-gigabit switches to its software-defined (SD)-branch offering that unifies the management of wireless access points and firewalls that include software-defined wide area network (SD-WAN) capabilities.
Dmitriy Ayrapetov, vice president of platform architecture for SonicWall, said the switches will replace a series of switches that SonicWall had been reselling from Dell Technologies. SonicWall spun out of Dell at the end of 2018 after being acquired in 2012.
SonicWall has been making a case for unifying the management of remote office networking via a central management console dubbed Capture Security Center. To achieve that goal, the company embedded SD-WAN capabilities in its firewalls while expanding its portfolio to include wireless access points and switches.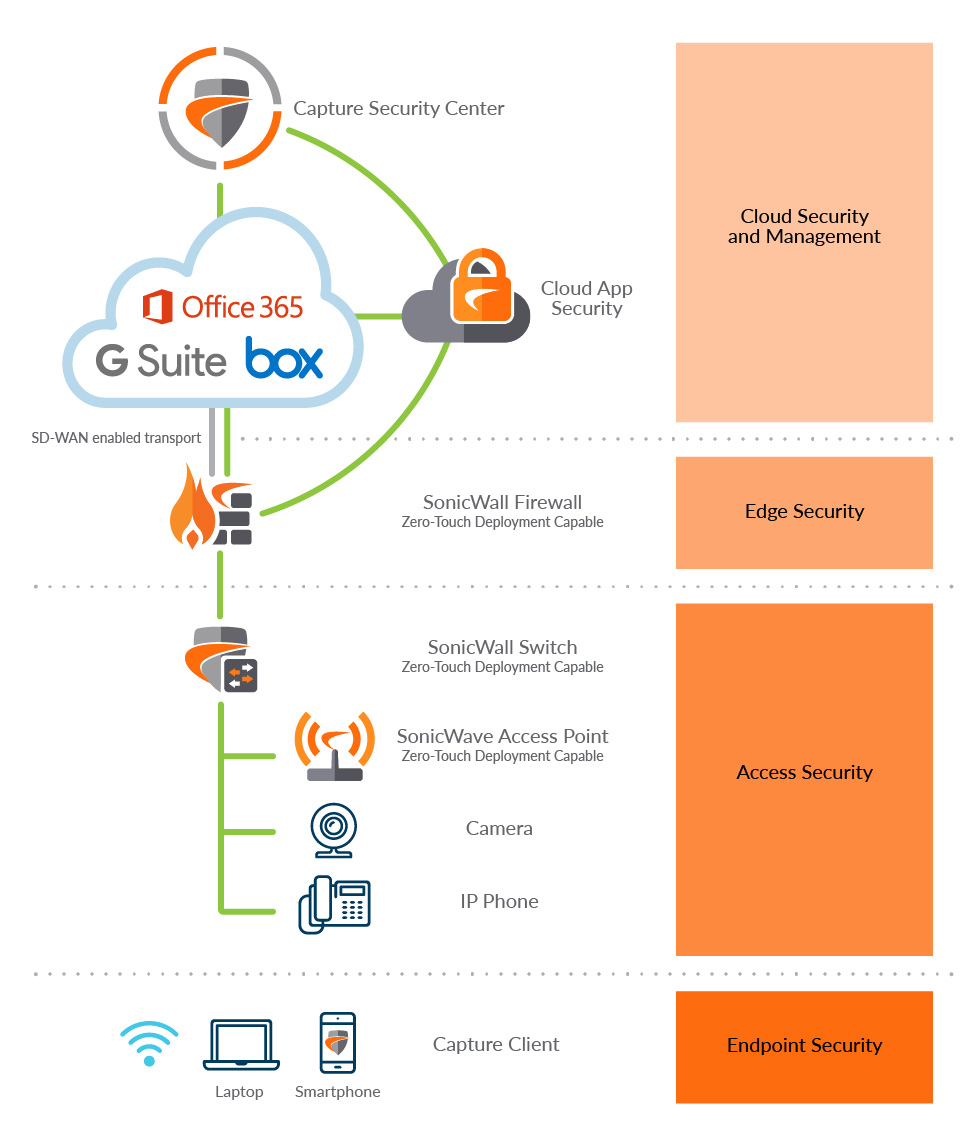 Ayrapetov said in the wake of the COVID-19 pandemic, interest in centralizing the management of remote offices has increased for two reasons: First, IT teams are no longer inclined to travel to remote offices unless there is an absolute requirement; and second, following the economic downturn brought on by the pandemic, there's more interest in reducing costs—an issue SonicWall addresses by consolidating the management of networking and security.
As part of its SD-Branch offering, SonicWall also makes available client software in multiple forms, providing IT teams with capabilities such as URL filtering to block access to malicious websites that can be applied to any device on the network, including systems that employees are using to work from home. That capability makes it possible for IT organizations to enforce cybersecurity policies regardless of where employees are located or what network they are using to access IT resources in a branch office, said Ayrapetov.
Longer-term, Ayrapetov said it's clear organizations are moving toward zero-trust networking architecture to better ensure cybersecurity using SD-WANs and other technologies to access cloud applications. However, in the short-term, most organizations will continue to rely on virtual private networks (VPNs) to access IT resources located in a branch office, on-premises data center or public cloud.
SonicWall has been making a case for its Boundless Cybersecurity platform, which can be broadly applied across a distributed computing environment. At the core of that platform is its Capture Advanced Threat Protection (ATP) cloud sandbox service that relies on deep memory inspection in real-time, machine learning and cyber threat intelligence to identify malware and other potential threats.
As part of that architecture, SonicWall also provides zero-touch deployment capabilities, which eliminate the need for extensive cybersecurity expertise to deploy its appliances and services.
It's not clear to what degree organizations will be consolidating the management of networking and cybersecurity. However, the smaller the organization, the more likely one team is managing both networking and security. As the number of cybersecurity threats organizations face continues to rise at a time when IT budgets are under massive pressure, chances are high many larger IT organizations soon also will be consolidating the management of networking and security.