Sysdig today announced it added a cloud security posture management (CSPM) module to its Sysdig Secure DevOps Platform for monitoring application performance and security to enable IT teams to continuously detect threats.
Pawan Shankar, director of product marketing for Sysdig, said this CSPM capability is based on an open source Cloud Custodian tool that enables IT teams to define rules for accessing cloud infrastructure. In addition, the tool enables IT teams to collect utilization metrics that could be used to turn cloud resources off when they are not being employed. IT teams can now also automatically discover all cloud services being employed, including identifying which ones are misconfigured or might have compliance and regulatory issues that need to be addressed, via a software-as-a-service (SaaS) platform.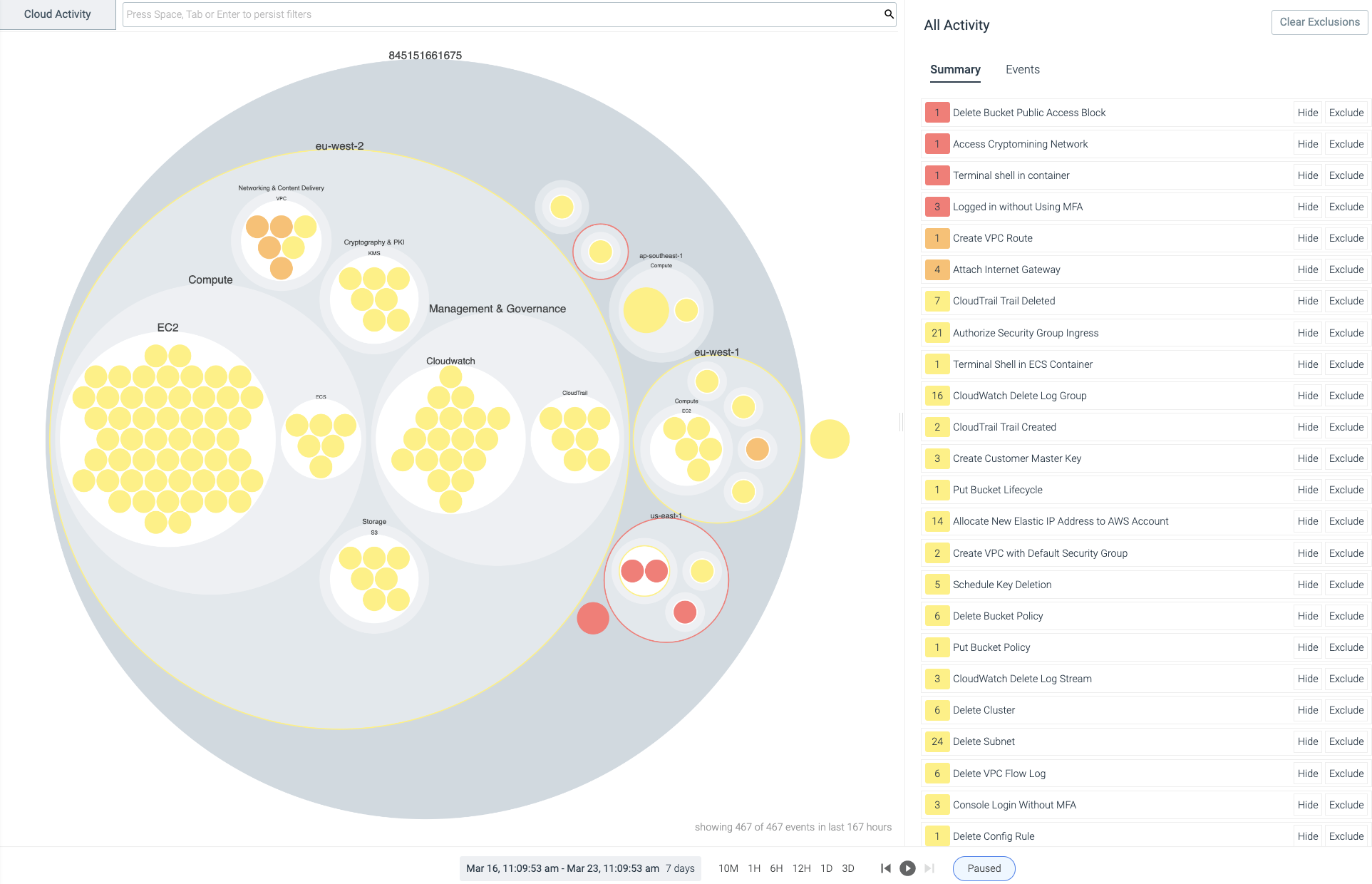 The overall goal is to help reduce the friction that organizations encounter today as they embrace DevSecOps best practices, added Shankar.
Sysdig is making its CSPM offering available for free, for one account, to encourage DevOps teams to make use of a CSPM capability along with Sysdig's open source Falco threat detection capabilities. Sysdig today also announced that it extended its implementation of Falco to consume audit logs created on the Google Cloud Platform (GCP). Sysdig donated Falco to the Cloud Native Computing Foundation in 2018. More recently, Sysdig also contributed a sysdig kernel module, along with libraries for the Falco security platform for Kubernetes, that runs in the extended Berkeley Packet Filter (eBPF) microkernel to further improve Linux security.
The free tier includes a daily check against CIS benchmarks as well as support for inline scanning of up to 250 container images per month running on either the Fargate or Elastic Container Registry (ECR) services provided by Amazon Web Services (AWS).
Sysdig has been making a case for the convergence of traditional IT monitoring functions and security for several years now. In the wake of some recent high-profile breaches involving software supply chains, the company is betting that more DevOps teams will soon be revisiting how their software supply chains are managed at a time when it's become easier for malware to move laterally across an entire IT environment. In fact, Sysdig cited research that estimates that malware moving laterally through an organization is involved in 70% of cyberattacks.
Of course, with the rise of applications based on microservices, the average IT environment is about to become a lot more integrated, which naturally makes it easier for malware to move laterally. IT organizations now require greater visibility across an entire potential attack chain to combat those threats, Shankar noted.
As DevSecOps continues to evolve, the relationship between developers and cybersecurity teams is also clearly evolving. Now that developers are being held more accountable for cybersecurity, many of them are gravitating toward tools that can be easily integrated within the context of a larger DevOps toolchain.
It remains to be seen exactly how security tools will be integrated within those tool chains, but for DevOps teams that already rely on Sysdig to monitor their IT environments, the ability to access a raft of additional security services is only a few mouse clicks away.