vFunction today added the ability to employ artificial intelligence (AI) to automatically assess the level of effort required to convert a monolithic Java application into a set of microservices.
Bob Quillin, chief ecosystem officer for vFunction, said the goal is to make it simpler for IT teams to more effectively employ the company's vFunction Application Transformation Engine by using a vFunction Assessment Hub that assesses the level of technical debt involved.
Legacy monolithic Java applications tend to have a lot of technical debt and dependencies that make them a challenge to convert into microservices, he noted. Most simpler Java applications have either already been converted or are in process, Quillin added.
The vFunction Assessment Hub enables IT teams to better predict the outcome of refactoring a Java application to better prioritize which Java application should be converted first based on, for example, the level of scalability that can be achieved, said Quillin. Current assessment approaches involve a lot of manual effort and which typically requires organizations to hire external contractors to perform, he added.
An AI-based approach reduces the total cost of creating a business case and constructing a roadmap for modernizing existing Java applications, said Quillin. The vFunction Assessment Hub measures application complexity based on code modularity and dependency entanglements and then assesses the level of risk changes might have on the stability of the application based on the depth and length of the dependency chains. It then surfaces benchmarks for debt, risk and complexity in addition to identifying aging frameworks that could create security risks and licensing issues.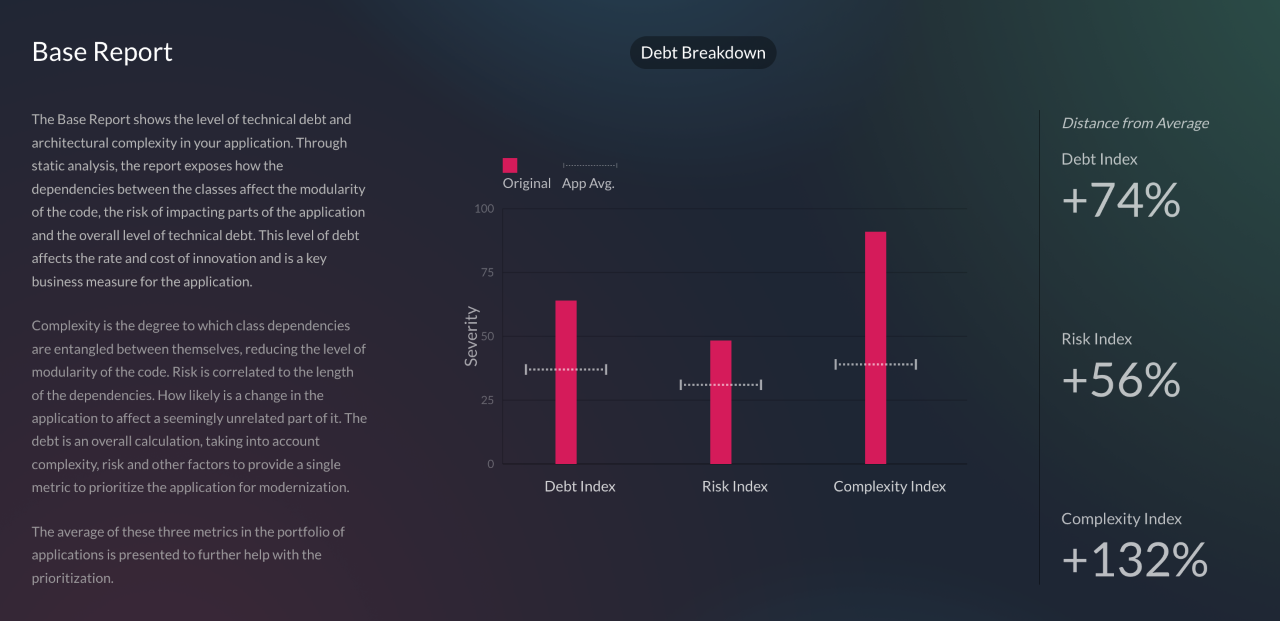 Thus far most organizations have been content to lift and shift Java applications into the cloud without modernizing them. The application simply now runs on infrastructure that is managed by an external cloud service provider. That approach does little to improve the scalability of a monolithic Java application, noted Quillin. The goal should be to convert that Java application into a set of microservices that run natively in the cloud, he added.
The vFunction Assessment Hub is already being used within a Java Refactoring Service for the Azure cloud provided by Microsoft that is based on agent software to analyze code and the vFunction Application Transformation Engine.
In general, organizations are embracing microservices to build applications that are both more scable and resilient. In the event a microservice becomes unavailable, requests for services are rerouted to another microservice to make sure the application degrades gracefully, rather than simply crashing altogether. The challenge, of course, is that the dependencies that can exist between hundreds of microservices can be more challenging to manage over time than those of the monolithic application being replaced.
It's not likely that microservices-based applications will entirely replace monolithic applications any time soon, but the bulk of new applications are being built on top of a microservices-based framework. As such, many DevOps teams are now managing a broad mix of monolithic and microservices-based applications across IT environments that become increasingly more complex to manage with each passing day.