With the formal launch of a software-as-a-service (SaaS) to monitor cloud platforms and optimize cloud, Virtual Instruments today renamed itself Virtana.
The company's CloudWisdom platform is based on technology Virtana gained via the acquisition of Metricly earlier this year. In addition to being integrated with existing on-premises offerings from Virtana, CloudWisdom has been expanded to include a self-service option. Downloadable trial versions are also available.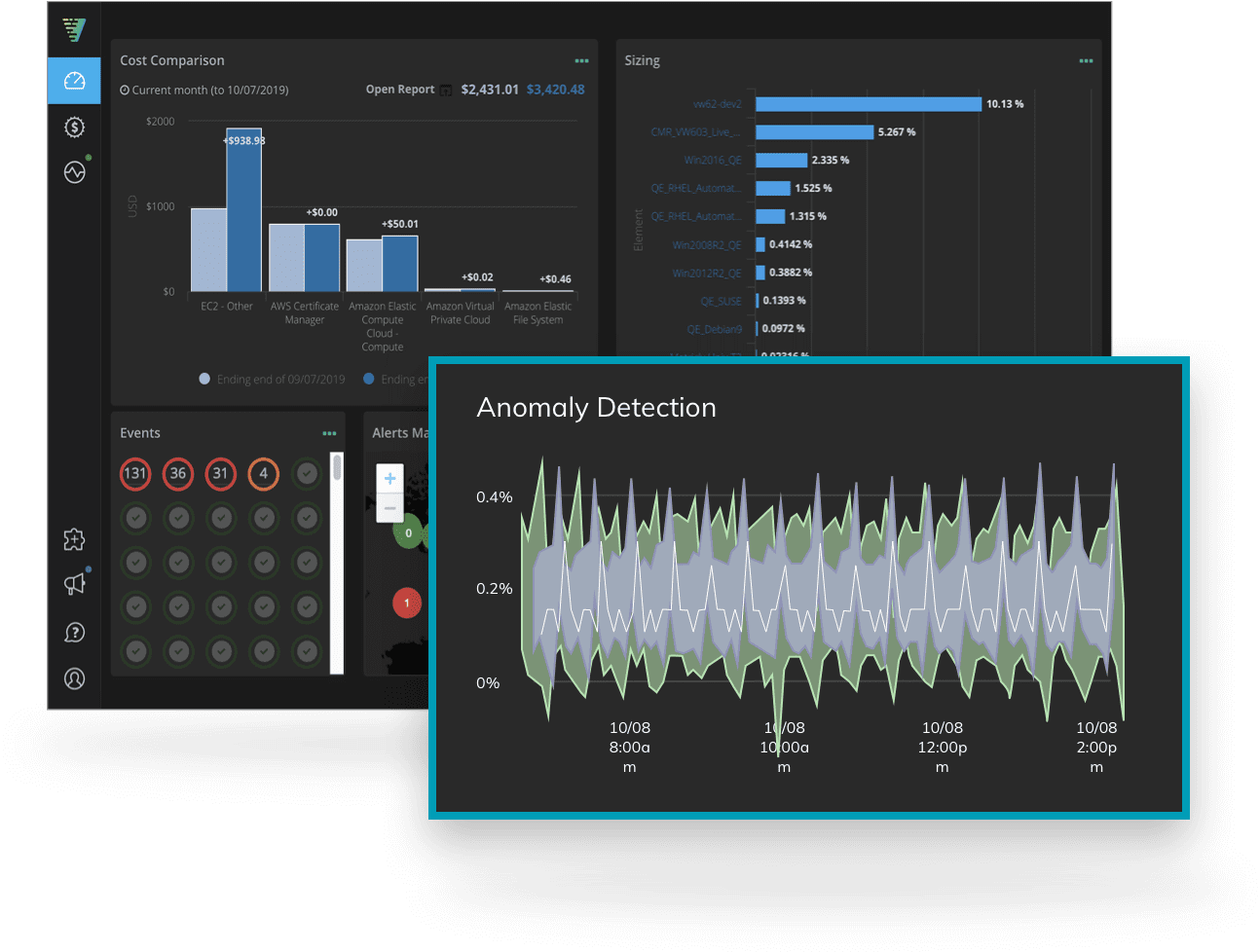 Virtana CEO Philippe Vincent said the name change reflects a transformation from being simply a provider of storage I/O performance testing tools to becoming a provider of an IT operations management platform infused with artificial intelligence (AIOps). As part of that effort, the CloudWisdom offering represents the first time Virtana has extended the reach of its offerings beyond on-premises IT environments, he said.
CloudWisdom will differentiate itself, Vincent said, because it combines cloud monitoring with built-in tools for optimizing cloud costs. Rival offerings require IT organizations to acquire two separate services, he noted. The CloudWisdom platform monitoring capabilities span databases, messaging platforms and containers, as well as cloud infrastructure services from Amazon Web Services (AWS) and Microsoft.
In general, Vincent said IT organizations are moving away from a reactive approach to managing IT to a more proactive approach that will require increased reliance on automation. As IT environments become more complex, too many IT organizations are trying to compensate by overprovisioning IT infrastructure resources to make sure application performance doesn't deteriorate or applications crash. That approach not only drives IT costs higher, he said, but it also makes those costs unpredictable.
To address that issue, Virtana is combining CloudWisdom with an AIOps platform designed to be equally applicable in legacy IT service management (ITSM) and emerging DevOps environments. Organizations that have adopted DevOps will be at the forefront of the transition to AIOps because of the inherent fluidity and velocity of those environments, Vincent noted. Machine learning algorithms coupled with real-time monitoring, big data analytics, workflow engines and automation frameworks will enable IT teams to streamline ITSM and DevOps processes to become more efficient. The opportunity for Virtana is to disrupt a highly fractured monitoring category by leveraging AIOps to unify monitoring at an unprecedented level of scale and scope, he added.
Virtana is not the only IT management platform provider that has identified the same opportunity; much larger incumbent providers of these platforms and a raft of startups are moving in the same AIOps direction. Vincent said Virtana will differentiate itself by pursuing a more application-centric approach to delivering on the promise of AIOps.
It's too early to say to what degree IT operations can be automated using AI. There's general agreement that AI will play a significant role in automating IT, and the more standardized the IT environment is, the easier it is to accomplish. The challenge is, most IT environments today are still anything but standardized.