At the online DevOps World 2021 conference today, CloudBees revealed it has acquired Neuralprints to provide the core technology for CloudBees Compliance, a real-time compliance and risk analysis platform that it will roll out in the first quarter of 2022.
At the same time, CloudBees has enhanced the feature management capabilities of its namesake continuous integration/continuous delivery (CI/CD) platform to provide greater visibility into and control over feature flags that are now widely used to add new capabilities to applications.
Prakash Sethuraman, chief information security officer (CISO) for CloudBees, said CloudBees Compliance will make it possible for DevOps teams to continuously enforce compliance policies as part of an effort to better secure their software supply chains. Those DevOps teams will be able to enforce compliance across code, binary artifacts, data, identity and infrastructure environments in a way that provides developers and IT operations teams with instant actionable feedback to enable issues to be addressed long before an application is deployed in a production environment.
CloudBees Compliance is based on a mix of open source and proprietary technologies developed by Neuralprints and will be made available for on-premises IT environments as well as via a software-as-a-service (SaaS) application. The goal is to enable organizations to manage compliance as code as part of any effort to shift more responsibility for application security further left toward DevOps teams, said Sethuraman.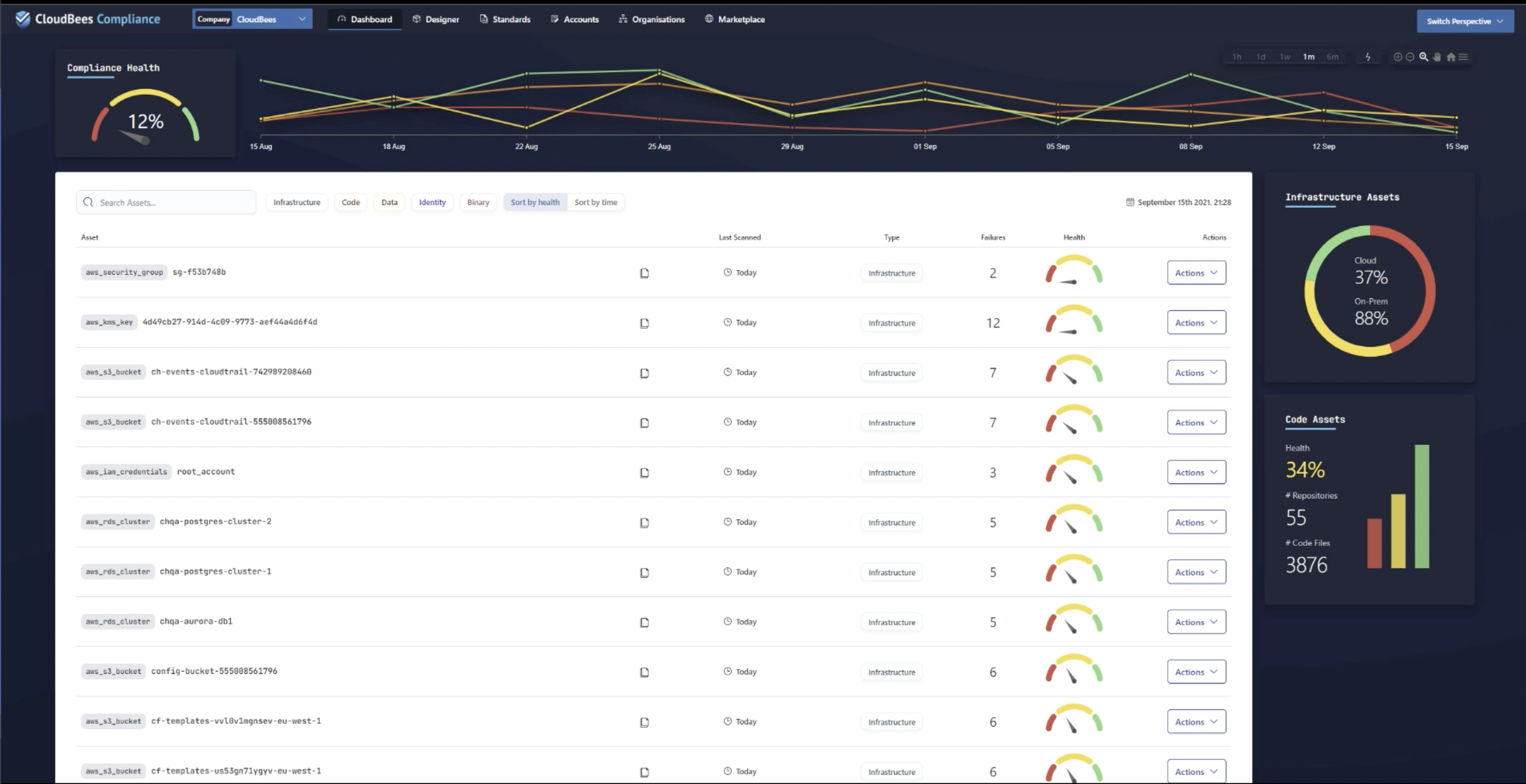 A survey of 500 C-level executives published today found nearly half (45%) admit that initiatives to secure their software supply chains are halfway or less-than-halfway complete. Nevertheless, 95% claimed their software supply chains are secure (95%), with more than half (55%) posting they are very secure.
A full 93% said they are prepared to deal with an issue such as ransomware or a cyberattack on their supply chain. However, nearly two-thirds (64%) admitted they are not sure who they would turn to first if their supply chain was attacked; with 58% admitting that, if they experienced an attack, they have no idea what their company would do. An equal percentage (64%) said it would take more than four days to fix the problem if they did experience an issue.
Almost all C-level executives (95%) said they think more about securing the supply chain now than they did just two years ago, and 92% said a security issue would impact their brand. A total of 83% said security issues cause their developers to drop everything to review code, with 82% noting that caused the organization to spend less time on innovation.
On the plus side, 95% of executives said container images are checked for high or critical vulnerabilities, while an equal number said automation access keys are set to expire automatically. A total of 92% said their company only accepts commits signed with a developer GPG key, while 90% said dependencies to trusted registries are limited at their organization, while 89% said administrative access to CI/CD tools is restricted (89%).
Of course, what C-level executives believe and what actually occurs inside an organization are not always one and the same. A series of high-profile software supply chain breaches resulted in a number of organizations reviewing their software supply chains. At the same time, the Biden administration has issued an executive order requiring all federal agencies to conduct similar reviews.
One way or another, most organizations will soon find themselves embracing a wider range of DevSecOps best practices to ensure the integrity of software supply chains no matter how secure they may think their software development platforms are today.