DevSecOps is emerging as an important trend in corporate IT. It makes sense. With each passing day more applications serve a larger user base. Whereas in the past the typical business application was accessible only from within the confines of an enterprise's internal network, today, the software-as-a-service (SaaS) paradigm enables millions of users work with a single application.
In the SaaS paradigm, a single application will service a number of companies and give each user in the company access to data and functionality based on a given company's subscription plan. Take Saleforce.com for example: There is but one Salesforce.com providing service to thousands of companies worldwide, each with one to thousands of employees. Each company and each employee within a company will have particular access rights to the application. A paradigm in which there is one application servicing millions, perhaps billions of users requires a comprehensive approach to security. The slightest breach can result in havoc. Imagine what would happen if a SaaS application contained a flaw that allowed a company to see the financial data of its competitor that also subscribed to the SaaS.
Given that the internet is the de facto network for all worldwide, today's security concerns go way beyond restricting network access. Keeping bad actors away is becoming more difficult all the time. The sad fact is that a seemingly good actor can turn into a bad actor instantly and wreak havoc not only on the servers with the network—as is the case of a DDos attack—but on the application layer as well. In fact, according to IBM, an enterprise's network layer is half as vulnerable as the application layer, yet more money gets spent protecting the network.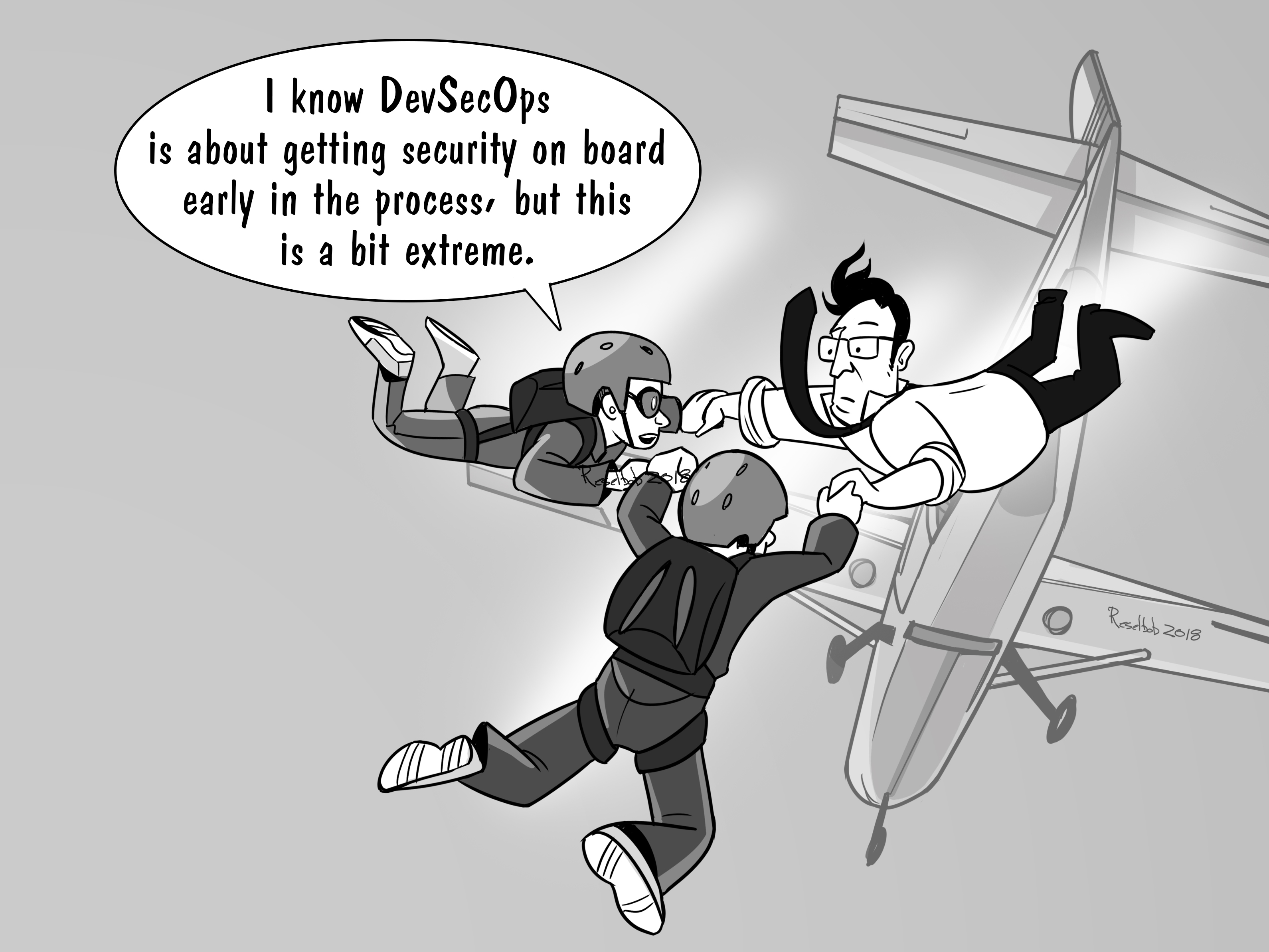 This is an eye-opening fact and one not on the minds of most application developers. But, it might be, if developers had the benefit of the expertise and ongoing guidance required to implement bulletproof security at the application level.
Which leads us to the mainframe.
In today's world of modern, web-based cloud computing, the mainframe is a major player. Seventy percent of corporate data lives on a mainframe. Also, now that the Linux operating system is pervasive in the mainframe environment, enterprise-level application developers can—and do—write Java, Python and NodeJS code for the Big Iron just as they do for X86 commodity environments. Technologies such as IBM's z/OS Connect EE and StrongLoop make it possible to use an industry-standard specification such as OpenAPI to expose mainframe services as REST API without a lot of low-level fiddling around.
This is good news.
The bad news that application developers are just not that adept at security best practices. They don't have the experience of a CISSP professional who has spent years, if not decades, in the trenches battling the bad guys in cyberspace. But that was then and this is now. Today we have DevSecOps.
DevSecOps is the next generation of IT transformation. The goal of DevOps is to create an IT culture that is unified, automated and self-correcting. DevOps combines development and operations into a single organization focused on creating and deploying quality software at ever-increasing rates. DevSecOps adds security into the mix. The scope of DevSecOps activity is not confined to software development for commodity-based X86 servers and mobile devices. DevSecOps is intended to apply across all facets of the enterprise, from mobile to mainframe.
DevSecOps is about a lot of things. It's about the adoption of tools such as IBM's AppScan, a tool that allows an enterprise to implement and monitor a variety of tests (web, mobile, dynamic, static and interactive) in a unified dashboard. It can include leveraging Secure Service Containers to ensure external security and safety from insider threats.
DevSecOps is about putting in place a set of policies, along with appropriate operational checks and balances, that ensure that the enterprise follows security best practices at all times. It's about following practices that go beyond episodic security testing. This means continuously analyzing the IT infrastructure to identify vulnerabilities as well as defining ways to mitigate risks and prioritize prevention activities accordingly. It means making compliance to regulations such as GDPR, PCI-DSS, PA-DSS, ISO 27001 and ISO 27002, HIPAA, GLBA and Basel III  an enterprise-wide responsibility, not just something that's siloed away to the Compliance Department.
DevSecOps is about acting proactively by using automation to rigorously inspect all code to uncover potential hazards. It means using HTTPS as the default protocol for public-facing URLs. It means making sure that all third-party components are built from source code when possible—and, if building against source is not possible, ensuring third-party components and libraries are certified safe by an accepted authority.
DevSecOps is about a lot of things, but there is one principle that overrides all others:
When it comes to DevSecOps, the most important principle to follow is to make sure that a security expert is a starting member of any team involved with making software for the enterprise.
It doesn't matter if the company is 30 years old running on a mainframe or 30 days old using native cloud services, there must be security experts as part of its development work from the start.
This may sound obvious, but it's easier said than done.
It's not a new challenge. It took the enterprise a long time to get QA personnel involved at the start of development process. Before the DevOps/Agile sensibility took hold, QA personnel showed up at the end of the release cycle, well after code was hardened.
The same is true of release personnel. Before DevOps, release management was given some code and told to just get it out as soon as possible. There was limited knowledge as to what the code was about or the potential impact it might have on the infrastructure. As a result, weekends were spent in war rooms struggling to deploy code that was sparsely documented and mysteriously tested. You can bet that once release management showed up at the first project planning meeting, things changed.
Now, with the emergence of DevSecOps, it is security's turn in the tumbler. Security has always been an important part of enterprise IT. The number of compliance regulations on the books attest to the fact. However, security was usually the responsibility of the Compliance Department more than part of the IT organization overall. For many companies, the only time security ever came to the forefront was during audit time. As a result, security practices were more reactive than proactive. And, for many companies, they still are—think back to reactions to the Equifax and Target breaches.
However, the success of DevOps has not gone unnoticed. The standard features of DevOps—unifying groups toward a common purpose, implementing automation whenever possible and using sprints and retrospectives to facilitate fast releases and address shortcomings quickly—has had positive results. Forward-thinking companies understand that DevOps works, and its successor, DevSecOps, will work provided the essential principle is followed: Make sure security experts have a seat at the table from the beginning.
For many companies this means transforming from a culture of isolated silos in which managers serve as gatekeepers and powerbrokers to one of unified open groups in which a manager's job is to assemble self-directing groups and to make sure that all the right people are involved from the beginning of a project. It's a fundamentally different way of doing business.
When it comes to realizing the promise of DevSecOps, tools are important. So are processes. But, the most important thing is to make sure that security is built into the fabric of the development life cycle, from start to release.
DevSecOps will fill the missing link in the software development chain. It has to. There is little choice otherwise. Adhering to the most important principle of DevSecOps—to have security involved as an equal player from the beginning of the process—will go a long way toward ensuring that all software, from mobile and IoT to native cloud installations and mainframe instances, will provide the degree of safety and reliability required to serve the needs of users and companies in the digital economy of the modern world responsibly.