Salt Security, fresh off raising an additional $10 million in funding, announced a platform that promises to advance the state of DevSecOps by making it possible to detect when application programming interfaces (APIs) are being probed by cybercriminals looking for weaknesses to exploit.
Salt Security CEO Roey Eliyahu said the Salt Security API Protection Platform employs machine learning algorithms to first establish a baseline for how APIs are being invoked across an IT environment. The software-as-a-service (SaaS) platform then monitors activity to surface any anomalous behavior indicative of cybercriminals engaging in reconnaissance of API traffic flows, he said.
Armed with that analytics, DevOps teams can then prioritize fixes to any potential security hole cybercriminals might be able to exploit. That approach advances DevSecOps because the Salt Security technology makes it possible to feed requests to address those security issues directly into a continuous integration/continuous deployment (CI/CD) platform—critical, he said, because all too often developers are unclear regarding what cybersecurity professionals are asking them to fix whenever a cybersecurity issue arises.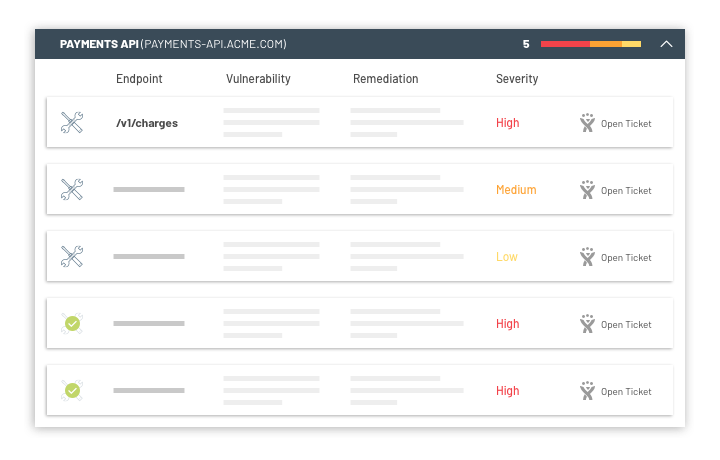 Eliyahu noted that, in today's business environment, security has become a major concern. According to the Open Web Application Security Project (OWASP), nine of the top 10 vulnerabilities in its current Top 10 report include an API component. Insecure APIs were ranked as the third most severe threat to cloud computing in 2018 by the Cloud Security Alliance (CSA), and Gartner predicts that by 2022 API abuses will be the most frequent attack vector resulting in data breaches for enterprise web applications.
The challenge organizations face is each API is unique to each application and the organization that builds them, which means each has unique logic and, by extension unique vulnerabilities, said Eliyahu. Existing cybersecurity tools lack granular understanding of these because they are designed to protect organizations from known attacks. Attacks that target API logic go unnoticed by these tools because they appear to be authenticated use cases, and then employ subtle methods to probe each for unique vulnerabilities, he noted.
To thwart those attacks, the Salt Security technology automatically discovers all APIs and associated functionality, said Eliyahu. That's important because it's not uncommon for organizations to lose track of the many that might have been exposed over the course of an application's lifetime.
APIs in general are often overlooked because much of the focus in any organization tends to be on business logic. But as the number of applications and services continue to proliferate across the enterprise, the number of APIs being exposed has increased dramatically. Those numbers will increase more as organizations embrace microservices to build applications that are more easily updated.
The issue, of course, is how to secure APIs that often are developed and maintained by teams that weren't involved in the integration of the original application. Because of that issue, API management has emerged as a discipline unto itself within many organizations. The challenge now is finding a way to ensure those APIs are employed as intended, versus becoming an avenue for data exfiltration that no one is aware of until it's long too late.